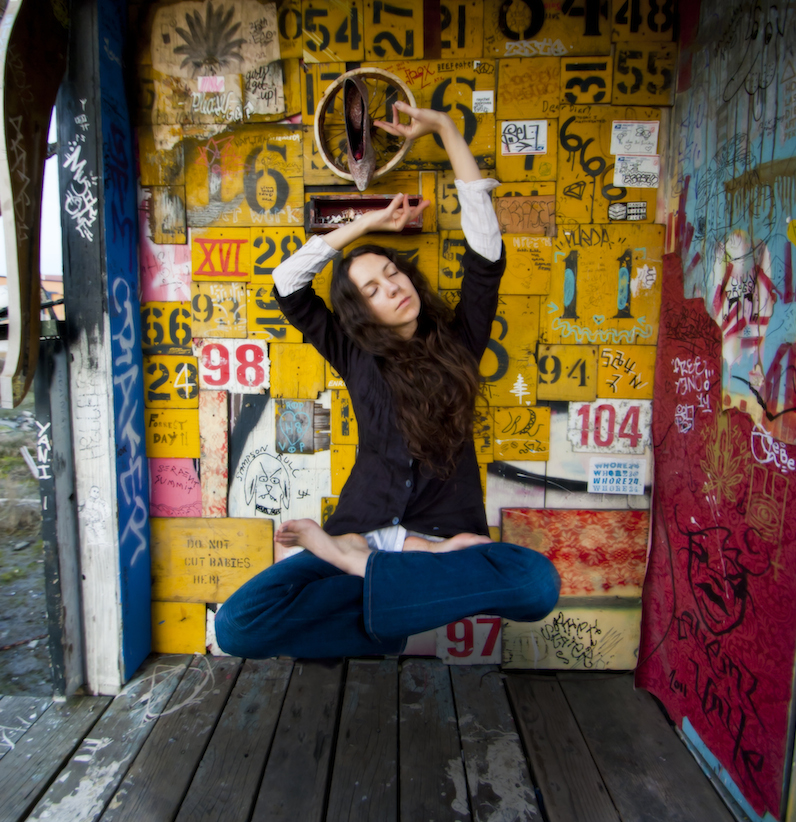 Floating in mediation. (Photo: Louography)
In my yoga classes, I've recently asked the students if they've seen the film Birdman and not one person has said yes. I bring up Birdman in class because it has a fantastical opening scene with the main character of the film floating in lotus position as he listens to his inner voice. And so, for fun I started incorporating what is known as "Toelasana" into my classes, which is a great way to build abdominal strength and work on that "floating" feeling that assists us in moving gracefully on our mat.
I not only enjoyed Birdman for the aspirational opening scene, but the film itself is a perfect metaphor for the deeper work that we do in yoga. The work to uncover our inner voice, become aware of our habits and internal stories, remove blockages and come closer to our true self.
Perhaps these are universal concepts and I'm just that yoga teacher always making yogic connections, but  hey that's what I do and honestly it's fairly easy to use a yogic lense for everything since everything is yoga. And, this is what happened this past November when I saw Birdman.
[Read more…] about A Yogic Lense on "Birdman" or The Importance of Creating a Stage for Our Emotions