You are invited to join us for a special Soul Refresh yoga event. Receive exclusive access to special farms and vineyards and gather with like-minded people for a healthy and refreshing experience.
We hope you can make it!
Now Offering Saturday Morning Yoga Classes at Soul Food Farm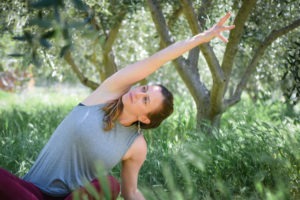 7:00am-8:15am
Join us for an outdoor yoga class at Soul Food Farm.
Our early morning class will allow us to join together in the Lavender fields at a safe distance for a full yoga and meditation practice.
Classes are limited to 10 people.
$20/Class
SPECIAL:
Buy 3 Get 1 Free (Just purchase 3 classes and email to reserve your fourth)
*All classes are non-refundable. To reschedule a class email info@soulrefreshevents.com by the Wednesday prior to your class.
Available Dates for Saturday Yoga at Soul Food Farm:
June 20th
June 27th
July 11th
July 18th
July 25th
August 8th
August 15th
August 22nd
September 12th
September 19th
October 10th
October 17th