July: Yoga at the Lavender Farm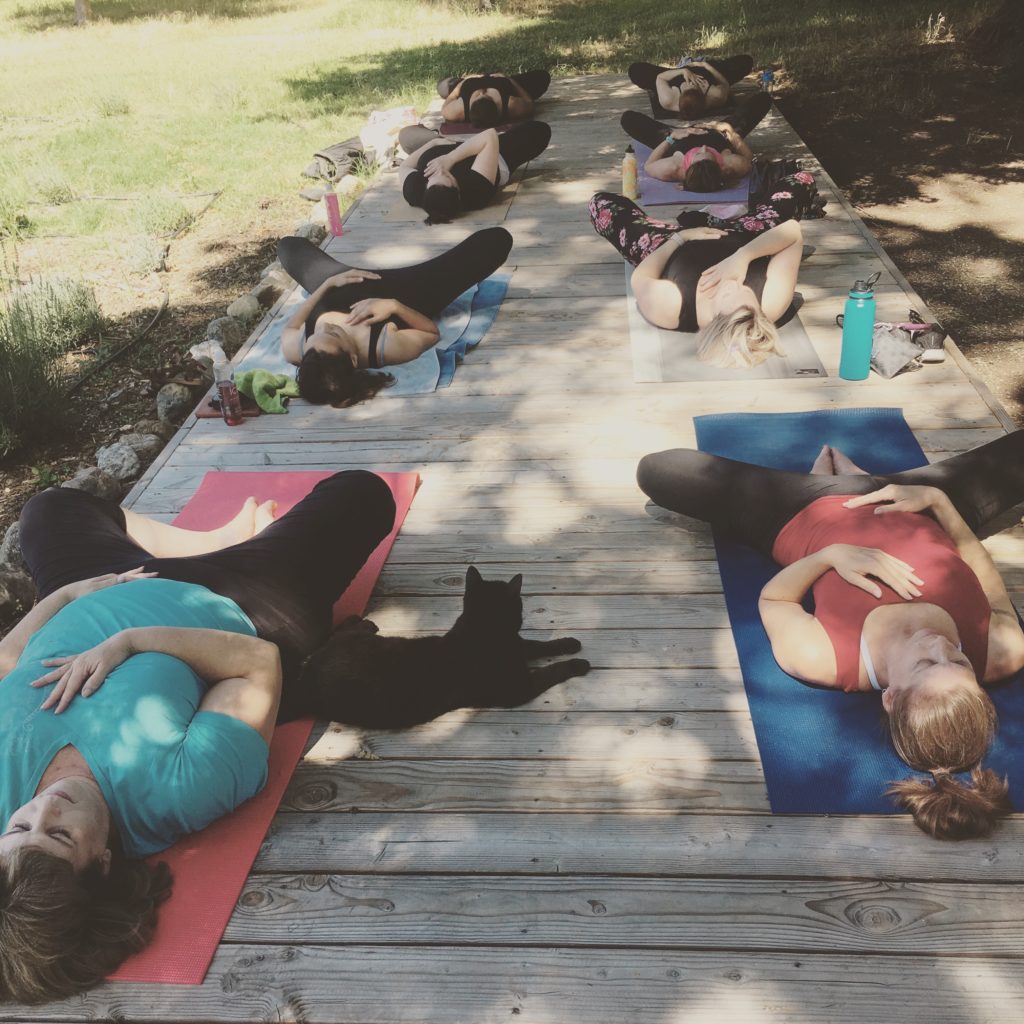 Summer is time to get outside! What better place than an all-levels yoga class on the deck underneath a 100-year old redwood tree overlooking a lavender field and and olive orchard at Soul Food Farm in rural Vacaville? Join our 75-minute all-levels yoga flow and leave seeing through lavender-colored glasses. Our class is followed by farm-inspired refreshments.
DETAILS:
July 13, 2019 | 9:30-11:00am
Soul Food Farm | Vacaville, CA
Directions
$40
Soul Food Farm is a husband and wife run Lavender, Olive Oil and Chicken farm with wild flowers and various vegetables growing there too. It is located in Vacaville's rural district on Pleasants Valley Road, which is home to Morning Sun Herb Farm, Brazelton Ranch and just a few turns nearby is our other favorite venue, Be Love Farm. You can learn more about Soul Food Farm here.